The surge in fuel prices, the French who work in rural areas are suffering the brunt of it. Cycling, carpooling, horse riding and sometimes even resignation… French people tell BFMTV.com how they handle "the art of getting by" to get by financially.
Every morning at 7:30 a.m., Pauline Couzier hits the road with Maud and Catherine. The three did not know each other a few weeks ago. But since mid-March, they have been sharing 70 km round trip every day between L'Isle-Jourdain and Auch (Gers) to get to work.
The 34-year-old young woman embarked on the adventure of daily carpooling after signing a new fixed-term contract. "As soon as I knew that I was going to work at fixed times 40 km from my home for a minimum of 7 months, I jumped at the chance", explains Pauline Couzier to BFMTV.com.
"At that time the price of gasoline was so high that I immediately created a Facebook group for mutual aid and the search for local carpools", says this social worker, quickly contacted by two executives of a fifties interested in sharing his journey.
"The 2 euro threshold, a real psychological effect"
The price of a liter of gasoline or diesel has soared in recent weeks, even exceeding the 2 euro mark in places. What to reach the wallet of the French, who are an overwhelming majority to drive to work.
"At first I had thought of making the journey by train but public transport is a disaster here", testifies Pauline Couzier. "Already, it's not given, and in addition it does not correspond at all to the level of my working hours. I would always have arrived 40 minutes too early or too late."
In a press release, the carpooling platform BlaBlaCar confirms having recorded "an unprecedented peak (in reservations) in March 2022" with a total of "36 million seats offered over this period". For the company, "the threshold of 2 euros per liter had a real psychological effect on the French".
"The Art of Dealing"
"Our principle is that everyone takes their car in turn," explains Pauline Couzier. "We have a shared jar for our fuel costs, in which each puts what she can." Maud and Catherine, in a more comfortable financial situation than her, do not hesitate to contribute more. "They know that I have a small income and hardly want me to take my car! It relieves me enormously: they are very understanding."
It's really "the art of getting by", continues Pauline Couzier. "I think about all my expenses and I optimize my journeys as much as possible. I'm at the point where I don't rule out hitchhiking in the morning when they can't. And to limit costs as much as possible, I sleep one or two evenings a week at my sister's in Auch."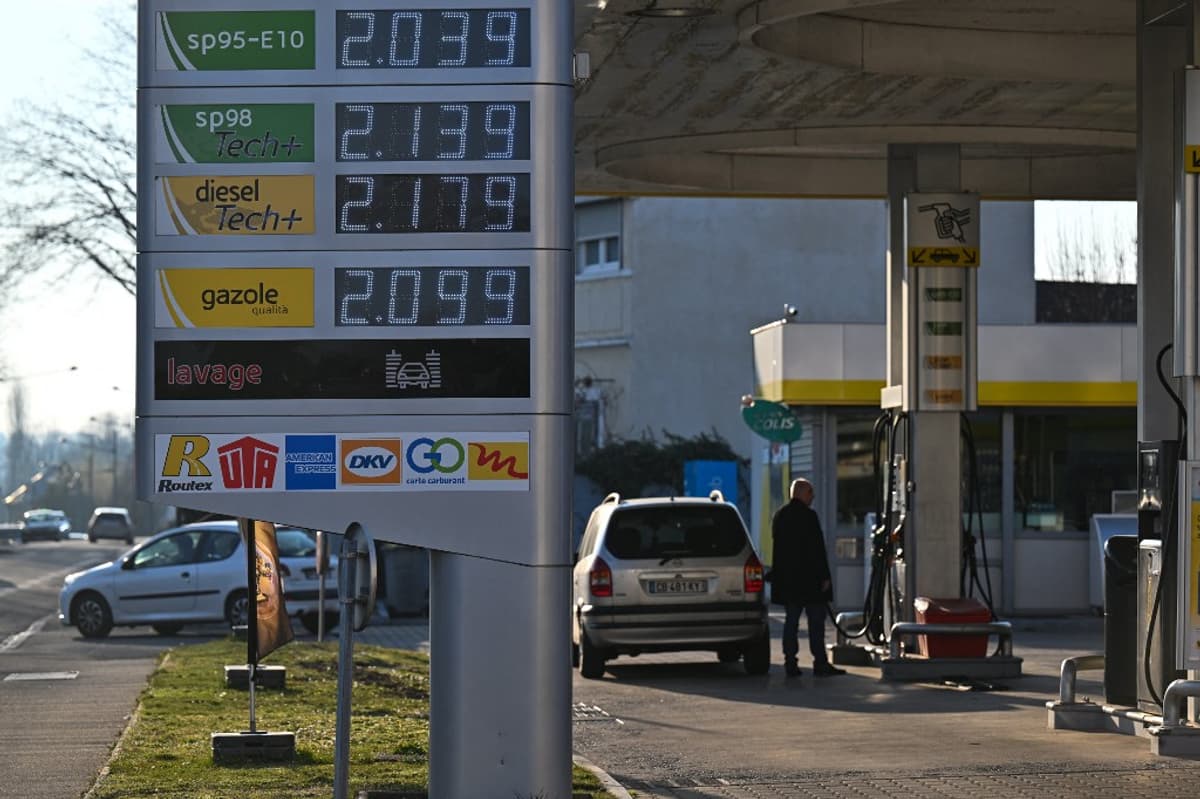 Franz Bousségui, liberal nurse, preferred to trade his car for his bike, to be able to continue to make his rounds of patients despite the rise in prices at the pump. Every day between 7 a.m. and 7 p.m., this carer roams the streets of Nice (Alpes-Maritimes) as he used to do when he started 25 years ago, when he was still in his twenties.
He thus saves up to 80 euros per month. But the days are more physical and he is sometimes forced to refuse to visit patients who live too much in the heights of Nice.
"The transition to 2 euros per liter was an electroshock", confides the forty-year-old from Nice to BFMTV.com. "I said to myself: 'if I want to maintain my standard of living, I no longer have a choice'. It's no longer possible… On a minimum wage, it's not playable."
35% of his salary gobbled up in fuel budget
As a liberal nurse, Franz Bousségui receives 2.50 euros gross in lump sum compensation per trip. "It hasn't changed for more than 10 years," he denounces. "It sometimes costs us more to work than anything else, just the time to go around the neighborhood to find a job. "In addition, unlike other sectors of activity, we cannot pass on this increase in any way because our prices are framed", notes the nurse, despite everything passionate about his work.
Aurélien Minot was more radical. "Paying 2 euros a liter just to go to work", "it's no", for this employee of a small car dealership in the Meuse. A fortnight ago, the 28-year-old simply decided to leave his CDI in the hope of finding a job closer to home.
"I made the choice to resign over the price of fuel," said the young man in a video published on March 11 and viewed more than 1.3 million times on Tiktok.
From his car, he details the cost that the price of diesel now represents for him, namely nearly 35% of his income. "I live 45 km from my workplace, so 90 km a day. On average I fill up a tank a week, which costs me 110 euros, so 440 euros a month on a salary of 1260, I find that huge fact. Not to mention the maintenance, the wear and tear of the car, the car loan…
"Anyway, at the end of the month, I don't even have 100 euros left in my bank account," he concludes. "So no more going out…"
No bus, 1 or 2 trains during the day…
Asked by BFMTV.com, Aurélien Minot says he has been forced to reduce his leisure budget in recent months. "I used to go to restaurants on Friday and Saturday evenings, where I allowed myself to buy a nice piece of clothing once in a while with the money I managed to put aside. Now it's not no more possible."
This employee of the Meuse, soon to be unemployed, considers "shameful that in France, people are forced to stop working to be able to live decently". After having negotiated a conventional break with his employer, he estimates that he will have more money left at the end of the month with his allowances than with his old salary from which he had to deduct his transport costs.
When asked why he does not turn to public transport, Aurélien Minot laughs yellow.
"You should know that in the countryside, we are extremely poorly served," he replies. "I don't have a bus, the closest station to my house is 20 km away, and there are only one or two trains that pass during the day only."
As for carpooling, "I've already looked, I found nothing", justifies the young Meusien, who excludes moving. "I don't want to, it's a personal choice".
"It's heavy, it's not normal"
To reduce his fuel bill while continuing to work, Louis Geneix found another, more original solution. Since last Monday, the 21-year-old has been riding 15 km once or twice a week to get to the brewery in Yssingeaux (Haute-Loire) where he works. Next to the restaurant, this horse-riding enthusiast has set up a small park so that his mare, named Éole, can wait quietly while he finishes his shift.
Initially, Louis Geneix had launched the idea in a joking tone. "We complained about the increase in fuel between colleagues, and I told them that if it continued, it would become too complicated to refuel and that I would only have to move on horseback", tells BFMTV. com the young man in his twenties.
With the rise in fuel prices, refueling represented a budget for him of "130 to 140 euros per month". "So on 1200 euros, it's still a hell of a budget just to get to work," he comments. "It is not normal."
That's why every morning, Louis gets into the saddle: after putting all his things in saddlebags, off he goes for 1h30 on horseback to the brasserie (compared to 15 minutes normally by car). This allows this riding enthusiast to save 4 weekly trips, or 60 km per week – no more because "it's quite tiring, both for the mare and for me".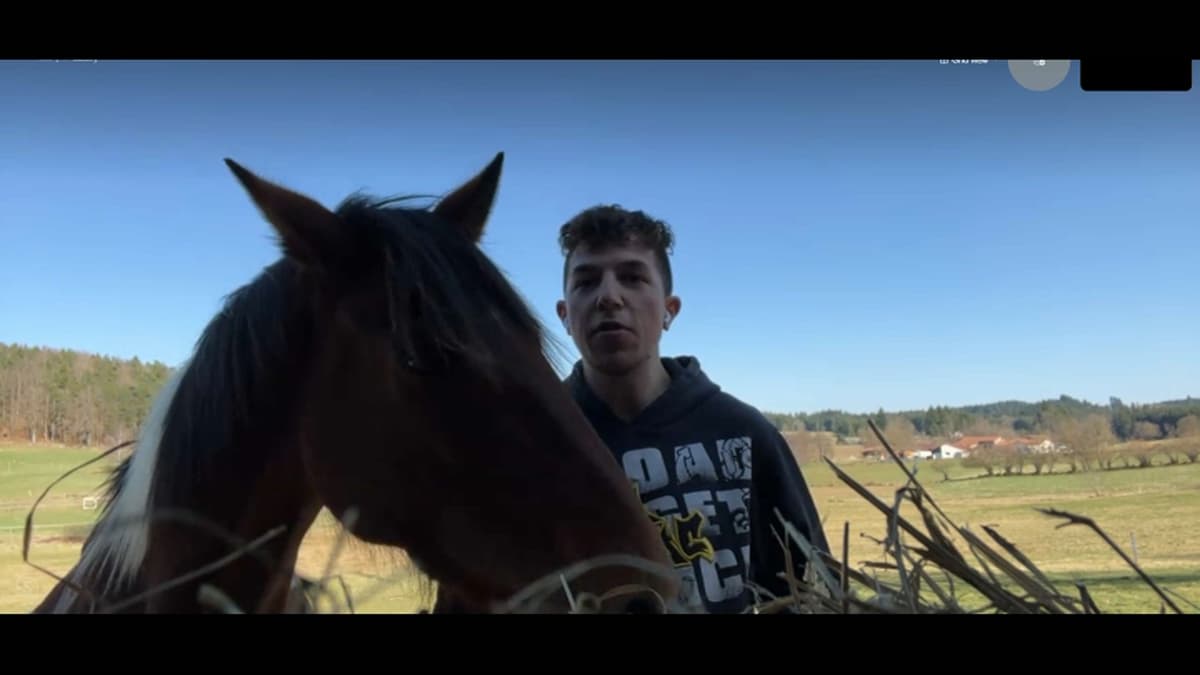 "I know that not everyone could do that," smiles the young waiter. His employer has no problem with it. "As long as I arrive on time and the customers are happy, it makes him smile."
Jeanne Bulant BFMTV journalist