Thomas, tell us about your journey to becoming a professional jockey and Group 1 winner
I started with classic riding until I was 18 before stopping to study. I obtained a DUT in Mechanical Engineering and I came back to ride the horses at François Nicolle, a friend of my father, just for fun because I really liked it. During my studies, I missed not having the sensations on horseback. Over the weeks, I fell in love with racehorses. I had no ambition to become a jockey, it was simply a pleasure then one day, François Nicolle said : "You should go racing, try! ». So, I followed his advice and made my career as a professional jockey from 2010 until the beginning of 2019. Of course, there are more significant victories than others. I am thinking in particular of the premiere, at Pompadour, during my first professional ride, and the victory of Bipolar in the Haye Jousselin in 2017, in Auteuil.
Why did you end your career as a jockey?
It is an important period of my life which brought me a lot, and also worn me out, on a physical and human level. I accepted the job with its advantages, in particular the passion for horses and being able to enjoy it daily, and also its disadvantages. The pace of work is very demanding and it's complicated to enjoy life when the horse takes up all of our days, every week. It's important to say stop when you want and not suffer things after an injury or other. It was a drastic but necessary decision for me. I did my job as best I could, with passion and determination, and when I think back to those years, I have no regrets.
Who was the most important person in your life as a jockey?
François Nicolle, without hesitation. He is a very demanding man with himself and with others. He knows how to convey messages at the right time, with the right words, without malice. He is very ambitious and passionate. Criticism is always positive with him, he is a leader who advances others, who gives his confidence and allows others to have confidence in them. Personally, I like this kind of person and if I am the man I am today, I can thank François Nicolle.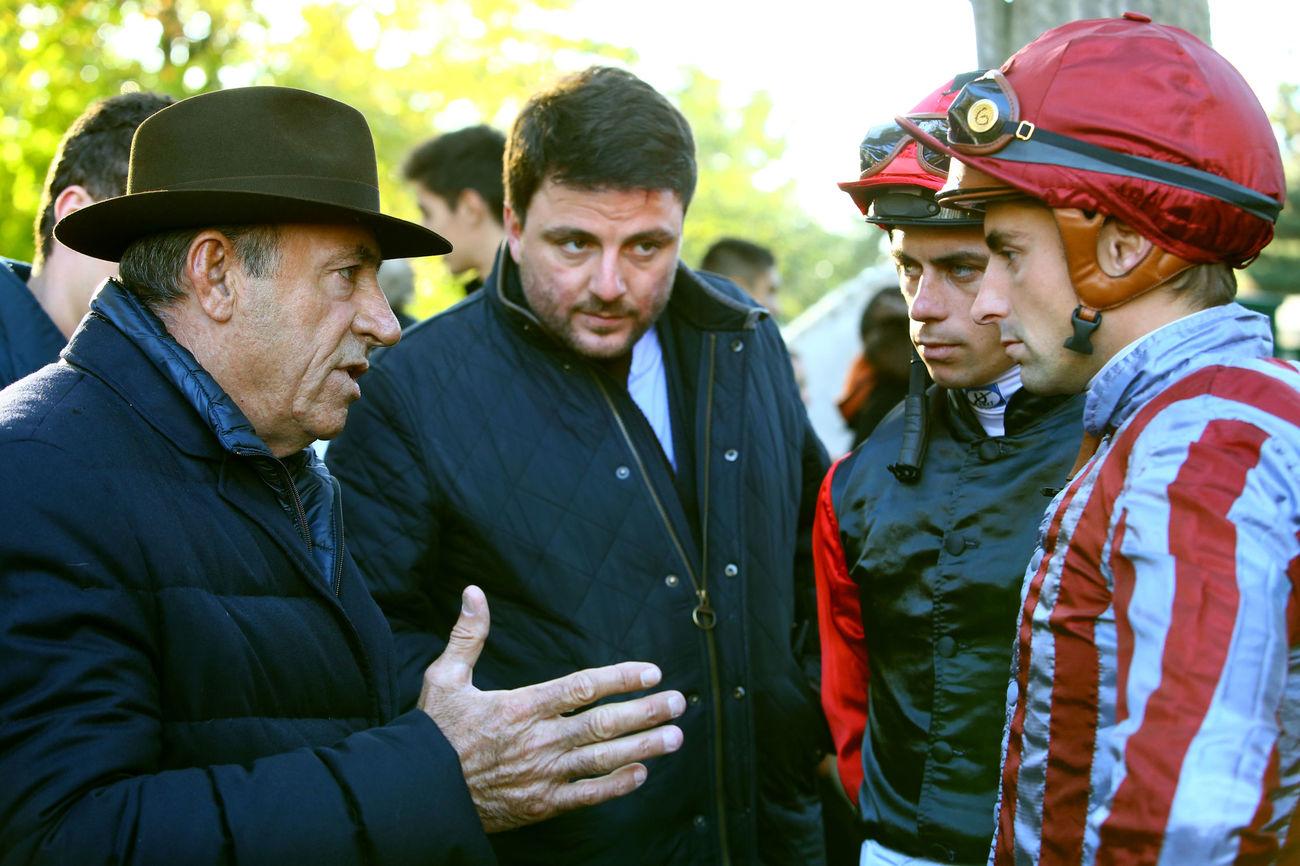 Today, where are you and what are you doing?
I am very far from France (laughs). I live in Nicaragua, in Central America, and I can regularly practice another passion, surfing. When I was still a jockey, I met a person during a surf session in Morocco. His name is Nick and he had a well-established project of wanting to go to Nicaragua to create a meeting place, festive, around surfing. He spoke to me about it regularly, he had bought the land and I told him that I might be interested. After I definitely put away the boots, I went to Nicaragua, I visited the beach and we slapped our hands and said: "Go, we do it! ". Nick reminds me of François Nicolle on certain aspects. He is demanding, ambitious and constantly looking for new ideas to improve things. They have the same personality. Sometimes when he talks and says we should do this instead of that, I tell him he reminds me of my old boss (laughs).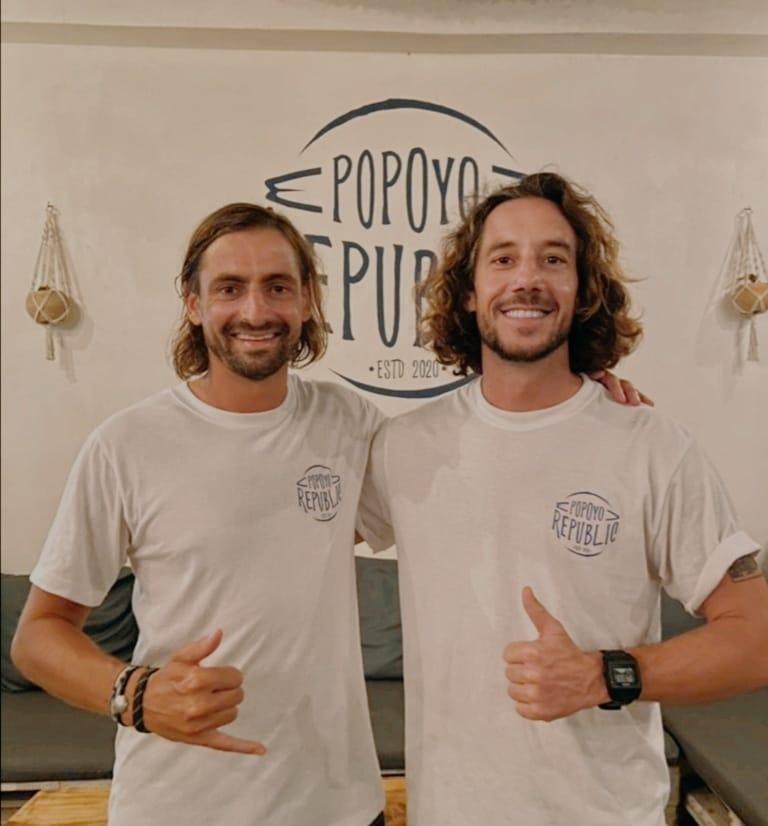 What is your current job?
We are associated with Nick and we manage the Popoyo Republic. We are located on Playa Popoyo, Nicaragua. It is a famous "spot" among surfers. We are a "guest house" with our apartment upstairs and two apartments available in AirBnb. We also offer a bar-restaurant service, essentially "fish bar" and vegan, because it is a new cuisine that attracts local and foreign people. Cooking fish is not so common here so we can talk about an innovative concept. By the way, I'm cooking right now on this call. We are open from Thursday to Sunday and as you can imagine, it is a place where we often party with lots of sunshine, music and good humor!
Are you still attentive to what is happening in France in the racing world?
Sure ! I occupy my free time by strolling from right to left to discover certain places, I do a lot of surfing but I don't miss a race meeting in Auteuil! I watch the races, live on Equidia when I can, because with 8 hours of time difference at the moment it's not always easy, or in replay. I no longer ride horses but I remain passionate about this universe and competition. Besides, if you want a prediction, I think Guillaume Macaire will win the Grand Steeplechase. With jem salt and Will-o'-the-wisphe really has the means to win.
If you follow the races, you are certainly not insensitive to the situation of the Obstacle in France?
I am that by far as I said but I can see that there are fewer starters and fewer coaches. When I started the job, it was a good time with the Gallorinis, the Cherels… When I went up to Maisons-Laffitte in the morning, I was like a kid. Today, when I read that there are only "Nicolles" or "Macaires", I can understand those who abandon the obstacle. There are the big owners and the others… I hope that in the future, the obstacle will come back to life because the men and women who work and get up every day deserve to see the obstacle back in the spotlight.
Have you returned to France since your departure?
I went through confinement in Nicaragua and came back to France last October. Besides, I went to the races in Durtal. It was a good time with friends. I would definitely come back in the next few months and I would like to go back to Auteuil. It's hard to feel the craze for racing when you're so far away and coming back to a racecourse feels good when you like it. Auteuil, for jumping lovers, is "the place to be".
On the racecourse of Auteuil, your most beautiful memory will remain the victory of Bipolaire in the Haye Jousselin, right?
Of course, for the horse itself which was very important to me. He was the perfect horse for Auteuil. I was also satisfied and proud for the Cypres family and the Detré family. I know Patrice, Romain and even Jacques well and winning all together was a very important moment in my career. These are people who have always supported me during my career. I also won two Groups with With a good heartI won with Autonomy … I had a great career, a respectable career and today, the page is turned and the good memories remain engraved.
What is the missing race on your record that you would have liked to win?
I love jumping, I love Auteuil so of course the Grand Steeple-Chase of Paris would have been a very special victory. Obviously, I would have preferred not to fall in the 2018 Grand Steeplechase, or not to be laid off at times but that's part of the life of a jockey. We must not say to myself I should have done that or I would have preferred to win that. We cannot go back.
What can we wish you for the future?
If Auteuil is the perfect place for our obstacle races, the Popoyo Republic must continue to be "the place to be" for lovers of surfing and the good times in life! Besides, I'm taking this opportunity to advertise: The Popoyo Republic is a "wow spot", with its feet in the water and the chance to wake up facing the sea. surfing, we have sessions for beginners, advanced and professionals. I went on an adventure, alone to join my buddy, being very excited by this new life and today, I am very happy with this choice and with what I live on a daily basis. As for my life as a jockey, I have no regrets. I am 36 years old and you have to enjoy life. Come see us and you will keep wonderful memories. It's good to have good memories, right?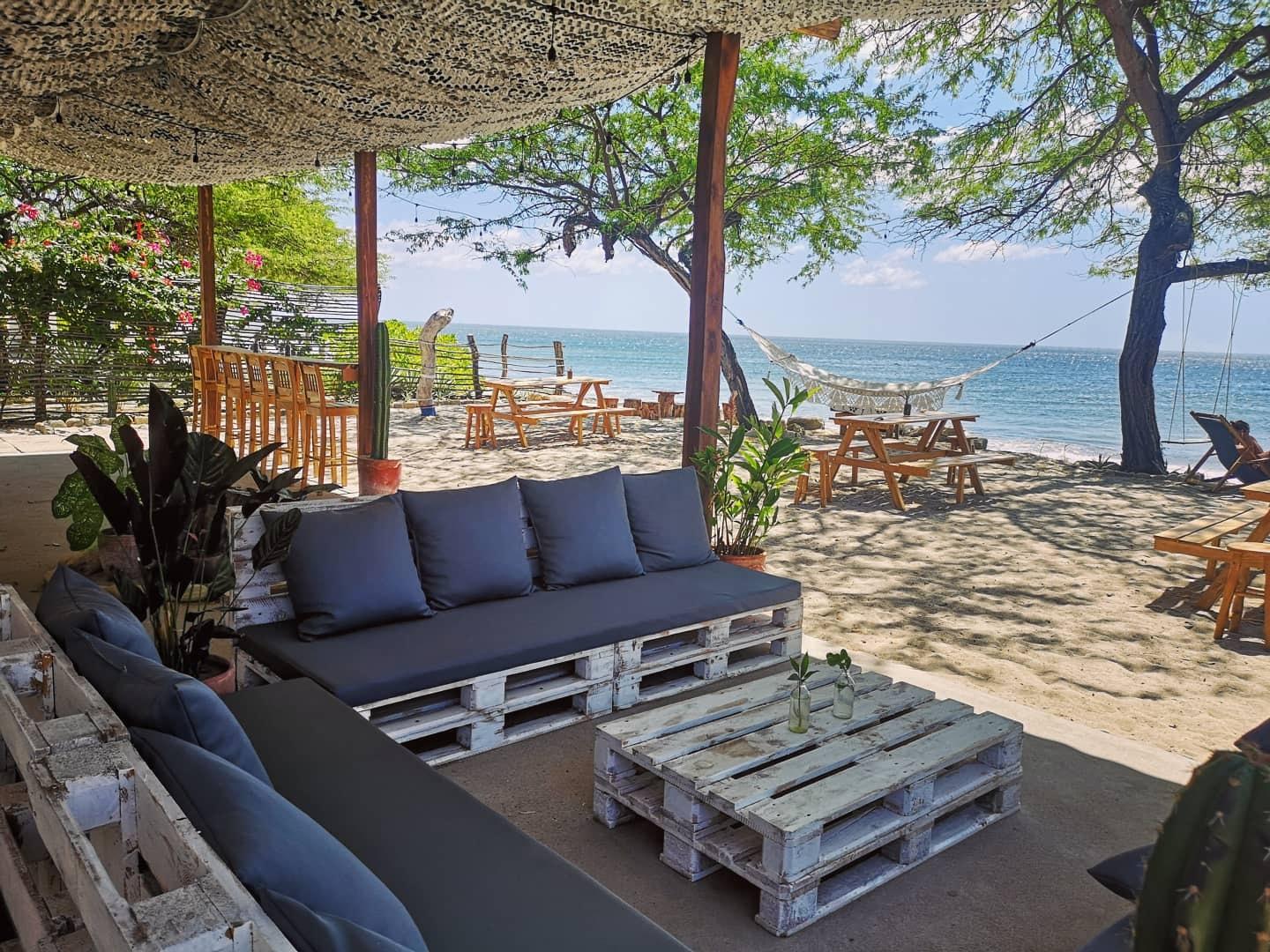 Instagram: popoyo_republic – Facebook : Popoyo Republic